Description
Sony Bluetooth Tablet Keyboard
Description

Fast and efficient typing
Get more done with this Official Sony QWERTZ keyboard, allowing you to type more accurately and with greater speed.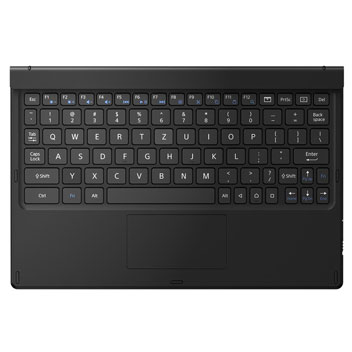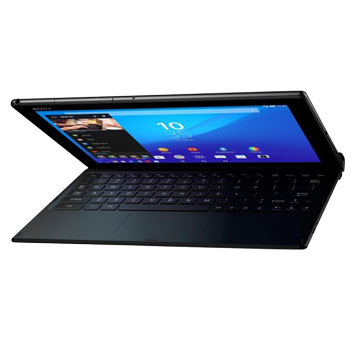 Slim and portable
The ultra-thin design of this keyboard case makes it incredibly compact and lets you take it anywhere with you, ideal for use on the go, at home or in the office.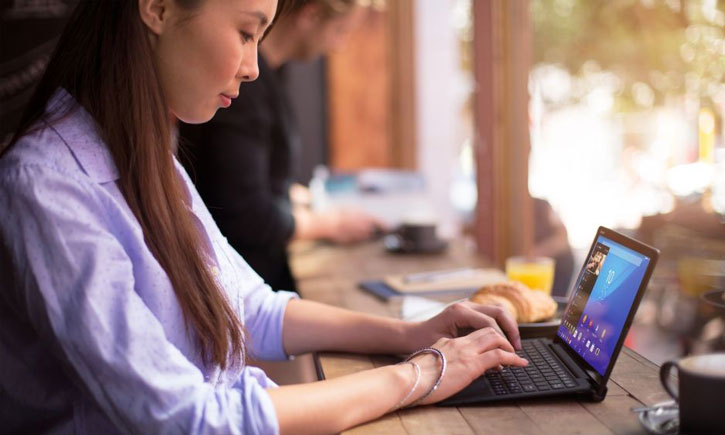 Convenient hot keys
The Sony Xperia Z4 Tablet Keyboard contains specialised hot keys for convenience and efficiency. The hot keys offer a quick way to access your emails, music, calendar, contacts and web browsing, allowing you to get to the stuff you love quicker than ever before.
Protect your Sony Xperia Z4 Tablet
The Official Sony Keyboard features a design that secures your tablet and protects it from damage, such as scratches, knocks and drops while on the move.
Incredibly easy pairing
This Sony Bluetooth Keyboard Case is incredibly simple and easy to pair with the built-in NFC technology, saving you time by simply touching the two items to initially pair on your first use and then maintaining a stable connection with your Sony Xperia Z4 Tablet.
Long-lasting battery
With its impressive battery life, the Sony Xperia Z4 Tablet Keyboard Case gives you a maximum of one and a half months between charges, ensuring you never run out of juice in the middle of typing (based on 8 hours use per day). The LED indicator will ensure you are notified when the keyboard case does require charging.
Specifically designed for the Sony Xperia Z4 Tablet
Specifically designed for the Xperia Z4 Tablet, this Official Keyboard Case ensures full compatibility with your tablet, giving you a perfect typing experience every time.
Please Note: The keyboard supplied will have the full German QWERTZ keyboard layout.